Dadgum! That's good food!Happy Tuesday!
Today is National Dadgum That's Good Day!
#NationalDadgumThatsGoodDay #DadgumThatsGoodDay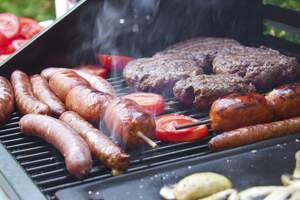 How to Observe National Dadgum That's Good Day
Masterbuilt has encouraged those celebrating to gather family and friends together for some "Dadgum good food" and to share recipes and stories. How can you make sure your gathering has some "Dadgum good food"? Picking up one of John McLemore's cookbooks or using recipes on the Masterbuilt website should set you on the right path. Using a cooking product manufactured by Masterbuilt could make your cooking even better. While preparing for your day of food, friends, and family, you could pause to learn more about the history of Masterbuilt and see how the day has been celebrated at their headquarters in the past. Finally, make sure to use the phrase "Dadgum, that's good!" as much as possible today!
Your daily thought!
"Never underestimate the ability of a small group of dedicated people to change the world. Indeed, it is the only thing that ever has." Margaret Mead
Today's Positive News Headlines!
Be the change you want to see in the world.
Is your business in our directory? If not, why not?
High-Quality Roofing With Over 40 Years Experience
49 Granite St. Marlborough, NH 03455