Go take a hike.
Happy Friday.
Today is Take A Hike Day.

#NationalTakeAHikeDay
#TakeAHikeDay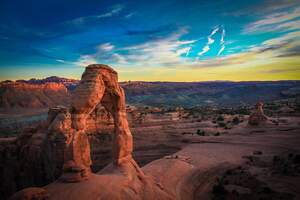 How to Celebrate Take a Hike Day
Pick a trail and take a hike. It doesn't have to be a challenging one. 
If you're looking to hike through the fall foliage, you will probably have to travel quite a distance. The leaves have already fallen through much of the U.S. Invite someone to join you on the trail. It is always much more fun when you are with someone. And, you never know when the "buddy system" is needed. 
And you can check out one of local wineries here
in NH The Summit Winery
.
Your daily thought!
"So many of our dreams at first seem impossible. Then they seem improbable. And then, when we summon the will, they soon become inevitable." Christopher Reeve
Today's Positive News Stories
SOME OF OUR LATEST
Revolutionize Your Shopping Experience With Immersive 360VR Technology!
What Is With The Gummy Paint On Cars?
Dave Says: Take the Bigger Check
Be the change you want to see in the world.
Is your business in our directory? If not, why not?
These folks are advertisers and sponsors here at Positive News For You. Please thank them.
5.0/ 5

1 Rating
I am not a super wine drinker, but when I do drink wine, this is where I go. Darren and Judy pr...
719 Hwy 12, Westmoreland, NH 03467
High-Quality Roofing With Over 40 Years Experience
49 Granite St. Marlborough, NH 03455