Be the change you wish to see!
Happy Saturday!
Today is Let's All Eat Right Day!
#LetsAllEatRightDay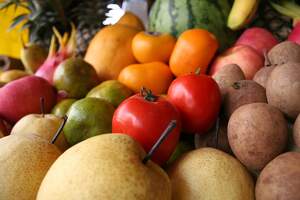 How to Observe Let's All Eat Right Day
What foods do you eat? Does your diet consist of whole, unprocessed foods? You can celebrate Let's All Eat Right Day by reflecting on these questions and shifting your diet to make sure you are eating right. Focus on choosing healthy meals, perhaps even trying some of Davis' recipes.
Reading some of Davis' books is a fitting way to celebrate the day. Pick up a copy of You Can Stay Well, Let's Cook it Right, Let's Have Healthy Children, Let's Eat Right to Keep Fit, or Let's Get Well. There are many other books about health and food you could read today as well. You could donate to the Adelle Davis Foundation, and support "education and developmental activities relative to the field of nutrition."
Your daily thought!
"You cannot help the world to be a better place if you do not become a more conscious human being."Sadhguru
Today's Positive News Headlines!
Be the change you want to see in the world.
Is your business in our directory? If not, why not?
Abundant Grace Fellowship Church is a "grace based" fellowship that believes in the finished work of
50 Woodburn Street #25, Keene, NH 03431
High-Quality Roofing With Over 40 Years Experience
49 Granite St. Marlborough, NH 03455