"Play well" blocks? LEGOS. That's what it means!
Happy Saturday!
Today is International LEGO Day.
#InternationalLEGODay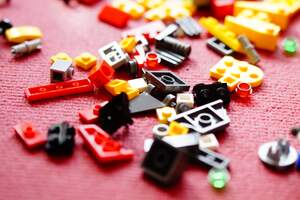 How to Observe International LEGO Day
Some ways you could spend the day include:
Build with Lego bricks! Use bricks to make a structure of your own or build a set from one of the many Lego themes.
Watch a Lego film or television program, such as The Lego Movie.
Play Lego board games or video games.
Visit a Legoland amusement park, a Legoland Discovery Center, a Lego Store, or the National Toy Hall of Fame.
Encourage a child to take part in a FIRST Lego League competition, and let them explore the Lego Life app.
Delve into the many Lego sets from throughout the decades. You could even begin collecting some.
Learn more about Lego on the Lego website or at The Brothers Brick website.
Your daily thought!
"Challenges are what make life interesting and overcoming them is what makes life meaningful." Joshua J. Marine
Today's Positive News Headlines!
Be the change you want to see in the world.
Is your business in our directory? If not, why not?
Helping bring positivity to the world; one person, one community at a time.
50 Woodburn Street #25, Keene, NH 03431
High-Quality Roofing With Over 40 Years Experience
49 Granite St. Marlborough, NH 03455
Abundant Grace Fellowship Church is a "grace based" fellowship that believes in the finished work of
50 Woodburn Street #25, Keene, NH 03431