Secret pals forever in our hearts.
Happy Wednesday!
Today is Secret Pal Day.
#SecretPalDay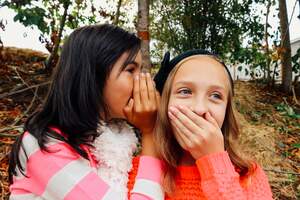 Secret Pal Day is on January 11 and we are stoked to get unusually loud with the person we whisper our secrets to. Secret pals will forever hold a place in our hearts; they are understanding, trustworthy, and a relief from outer emotional baggage and mental stress. Do you know that keeping secrets is detrimental to our health? In a way, a secret pal is a preventive measure for those health risks.
HOW TO CELEBRATE SECRET PAL DAY
Celebrate your secret pal
Make your secret pal feel loved by celebrating them or taking them out to have fun.
Keep a secret
If you are someone's secret pal, celebrate yourself by remaining trustworthy and helpful. Keep the secret a secret.
Tell a secret
Kill two birds with one stone: Tell a secret to get a burden off your mind and make get yourself a secret pal. That way, you would have celebrated Secret Pal Day.
Your daily thought!
"Go forth and make awesomeness." Unknown
Today's Positive News Headlines!
Be the change you want to see in the world.
Is your business in our directory? If not, why not?
High-Quality Roofing With Over 40 Years Experience
49 Granite St. Marlborough, NH 03455
Helping bring positivity to the world; one person, one community at a time.
50 Woodburn Street #25, Keene, NH 03431