Serving others changes communities..
Happy Saturday.
Today is Family Volunteer Day.

#FamilyVolunteerDay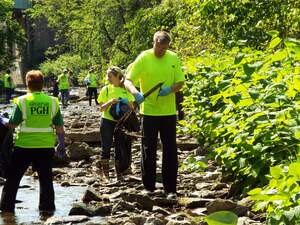 FAMILY VOLUNTEER DAY ACTIVITIES
Learn about different cultures

Cultural immersion is an unmatched experience and can expand your horizons about the different cultures you will volunteer to help. Even if you are not volunteering, it is important to be aware of different cultures and sentiments to live harmoniously.

Sign up for volunteering

Sign up with your family to volunteer at your local center and do your bit in contributing to society. Your efforts and time will aid in creating a thriving community.

Donate resources

Donate whatever you can in terms of books, clothes, shoes, home items, or funds. These hand-me-downs can be useful to someone who cannot afford them and ease their financial burden.
And you can check out one of local wineries here
in NH The Summit Winery
.
Your daily thought!
"When you show deep empathy toward others, their defensive energy goes down, and positive energy replaces it." —Stephen Covey
Today's Positive News Stories
SOME OF OUR LATEST
Revolutionize Your Shopping Experience With Immersive 360VR Technology!
What Is With The Gummy Paint On Cars?
Dave Says: Take the Bigger Check
Be the change you want to see in the world.
Is your business in our directory? If not, why not?
These folks are advertisers and sponsors here at Positive News For You. Please thank them.
5.0/ 5

1 Rating
I am not a super wine drinker, but when I do drink wine, this is where I go. Darren and Judy pr...
719 Hwy 12, Westmoreland, NH 03467
High-Quality Roofing With Over 40 Years Experience
49 Granite St. Marlborough, NH 03455