Time, talent, and treasure can make a difference.
Happy Wednesday!
Today is National Freedom Day.
#NationalFreedomDay #FreedomDay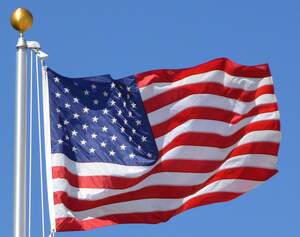 How to Observe National Freedom Day
Celebrate the day by checking for festivals or other events in your city. You could reflect on freedom by reading the 13th Amendment or other documents that address the subject, such as the Declaration of Independence, the Emancipation Proclamation, or President Roosevelt's Four Freedoms speech. You could also read a book that explores personal and political freedoms. If you are able to travel, attending the laying of the wreath at the Liberty Bell in Philadelphia is a good way to spend the day, as would be seeing the Statue of Liberty in New York City. If you are an educator, incorporate National Freedom Day and the 13th Amendment into your lesson plans for the day.
Your daily thought!
"Every moment you live in the past is a moment you waste in the present." Tony Robbins

Today's Positive News Headlines!
Be the change you want to see in the world.
Is your business in our directory? If not, why not?
Abundant Grace Fellowship Church is a "grace based" fellowship that believes in the finished work of
50 Woodburn Street #25, Keene, NH 03431
Helping bring positivity to the world; one person, one community at a time.
50 Woodburn Street #25, Keene, NH 03431