Time to  take a nap? In public?
Happy Tuesday!
Today is National Public Sleeping Day!
#NationalPublicSleepingDay #PublicSleepingDay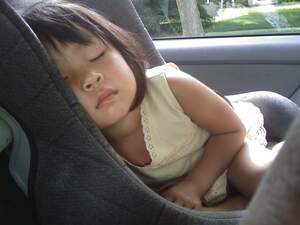 How to Observe National Public Sleeping Day
Depending on where you are and what the weather is like, you may need to adjust how you celebrate if you wish to do so outside. If it's cold outside, make sure you are bundled up. If you are planning on spending your whole night sleeping outside, make sure to have a warm sleeping bag as well. Here are a few ideas on places to sleep:
Under a tree, in the woods, on a bench, or in a hammock at a park.

On the beach.
At work.

On a bus, train, or plane, or in the waiting areas for any of these modes of transportation.

At a cafe or in a library.

In a cemetery.

At a doctor's office.

At a concert or in a movie theater.
Your daily thought!
"Never underestimate the ability of a small group of dedicated people to change the world. Indeed, it is the only thing that ever has." Margaret Mead
Today's Positive News Headlines!
Be the change you want to see in the world.
Is your business in our directory? If not, why not?
High-Quality Roofing With Over 40 Years Experience
49 Granite St. Marlborough, NH 03455
Helping bring positivity to the world; one person, one community at a time.
50 Woodburn Street #25, Keene, NH 03431
Abundant Grace Fellowship Church is a "grace based" fellowship that believes in the finished work of
50 Woodburn Street #25, Keene, NH 03431