Today is Random Acts of Kindness Day!
Happy Friday!
Let's make a difference today!
#RandomActsOfKindnessDay #RakDay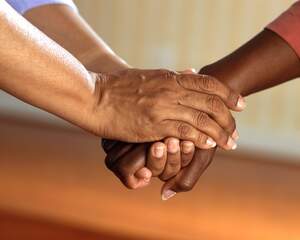 How to Observe Random Acts of Kindness Day
Celebrate the day with random acts of kindness. Here are a few ideas to get you started:
Smile and say "Good morning," "Hello," or "Have a nice day" to anyone you pass on the street.

Pay for the food or coffee of the person behind you in line.
Let someone go ahead of you in line.
Bring treats for your coworkers.
Take a friend out to lunch.
Give a simple "please" and "thank you" when appropriate throughout the day.
Give a homeless person a snack, meal, or warm blanket.
If you see someone with a flat tire, stop to help.
Compliment coworkers or friends on their work or ideas.
Send encouraging messages to others.
Give a small gift to your mail carrier.
Let other cars go before you.
Your daily thought!
"It does not matter how slowly you go as long as you do not stop." Confucius
Today's Positive News Headlines!
Be the change you want to see in the world.
Is your business in our directory? If not, why not?
5.0/ 5

1 Rating
I am not a super wine drinker, but when I do drink wine, this is where I go. Darren and Judy pr...
719 Hwy 12, Westmoreland, NH 03467