ELF SURGERY!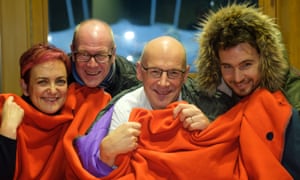 Sleep in the Park
First Black Astronaut
Bears are in!!!
So are new coffee cups, Euro stickers and more. (FREE SHIPPING)
Check out our Facebook page and see some of the folks who purchased them and sent us pictures.
FEATURES
Visit our merchandise to see a full line of our offerings
Have a story. Send it on in. Send us your links to great stories you have seen.
[contact-form to="lee@johndrows.net" subject="December 10][contact-field label="Name" type="name" required="1″][contact-field label="Email" type="email" required="1″][contact-field label="Website" type="url"][contact-field label="Message" type="textarea"][/contact-form]