AMAZON PRIME TO THE HOMELESS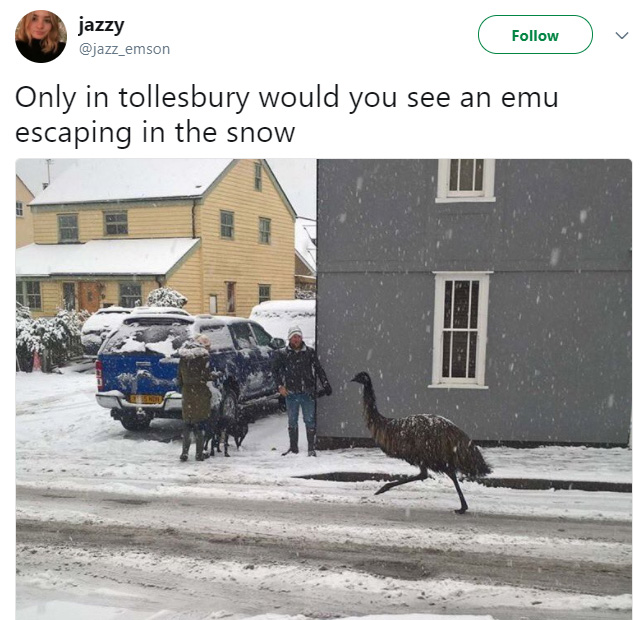 Emu on the loose
AMAZON
As the Christmas season races up on us, I hope you all are well.
We have lots of new merchandise to spread the word and talk positivity. (FREE SHIPPING)
Check out our Facebook page and see some of the folks who purchased them and sent us pictures.
This was sent to me by my friend Paul. Paul is an avid hunter.This is the post that a veteran put up in the NH hunting site. He got over 100 responses, most volunteering to drag out any deer he gets. These guys are from all over the state of NH and are the best of the best.From the man, John Fusco-

Question for you guys. I know there are people that track deer with dogs when you need them.

But are there any people that actually help to drag a deer out? That a service I`d be willing to pay for.

I`m a heart attack survivor and have two fake hips. but I still love to hunt. Unfortunately I been tending to stay home cause i dont want to get stuck in woods with a deer I cant drag out. Pulled one out last year with a friends help. and was tough on me. Im retired and most of my friends have moved or dont hunt anymore. I truly dont feel ready to give it up

The site is NH deer hunting
FEATURES
Visit our merchandise to see a full line of our offerings
Support Positive News
Have a story. Send it on in. Send us your links to great stories you have seen.
[contact-form to="lee@johndrows.net" subject="December 15][contact-field label="Name" type="name" required="1″][contact-field label="Email" type="email" required="1″][contact-field label="Website" type="url"][contact-field label="Message" type="textarea"][/contact-form]