Want to get ahead? Get started!
Happy Wednesday!
Today is International Women's Day!
#InternationalWomensDay #WomensDay #InternationalWorkingWomensDay #WorkingWomensDay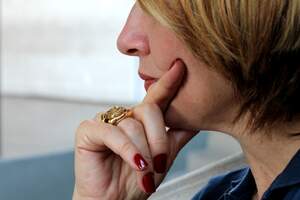 How to Observe International Women's Day
The day could be celebrated by seeing what the United Nations theme for the day is, and by even attending the event they host each year. You could also search for other events taking place around the world. You could plan your own event, and enter into a best practice competition where you document your activities for the day. If you are a teacher you could celebrate the day in your classroom. Gifts can be given just as they are in many countries around the world. More information can be found on the days' unofficial Facebook page.
Positive News For You offers you full digital marketing and promotional services.
Your daily thought!
"Although the world is full of suffering, it is also full of the overcoming of it." Helen Keller
Today's Positive News Stories!
A click away!
Be the change you want to see in the world.
Is your business in our directory? If not, why not?
These folks are advertisers and sponsors here at Positive News For You. Please thank them.
High-Quality Roofing With Over 40 Years Experience
49 Granite St. Marlborough, NH 03455