What are you wearing? Time to clash!
Happy Thursday!
Today is Clashing Clothes Day.
#ClashingClothesDay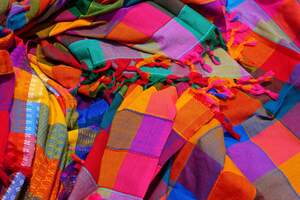 How to Observe Clashing Clothes Day
In order to make sure you are getting your clothes to clash, start by avoiding neutral colors such as black, white, and gray. Navy and brown also match well with a lot of other colors, so don't wear them either. Then mix three or four other colors and see what you can come up with. You'll be clashing in no time!
Your daily thought!
"It is possible to commit no mistakes and still lose. That is not a weakness; that is life." Jean Luc Picard
Today's Positive News Headlines!
Be the change you want to see in the world.
Is your business in our directory? If not, why not?
High-Quality Roofing With Over 40 Years Experience
49 Granite St. Marlborough, NH 03455
Helping bring positivity to the world; one person, one community at a time.
50 Woodburn Street #25, Keene, NH 03431