Acts of Kindness make health better.
Happy Sunday!
Today is Humanitarian Day.
#HumanitarianDay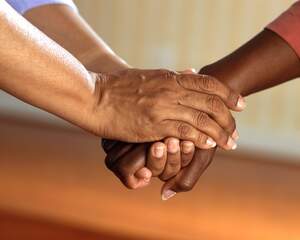 How to Observe Humanitarian Day
The day could be celebrated by wearing white in order to show respect for and remember those who worked to end segregation in the United States. More could be learned about courageous fighters for equality by watching documentaries such as Eyes on the Prize, King: A Filmed Record… Montgomery to Memphis, Freedom Riders, or Brother Outsider: The Life of Bayard Rustin. It would also be fitting to read a book that deals with segregation today. You could also visit a museum such as the National Civil Rights Museum, which is located at the Lorraine Motel where King was shot, or the National Museum of African American History and Culture.
Some civil rights leaders besides Dr. King who have since passed away whom you could learn about today include:
Medgar Evers

Bayard Rustin

Rosa Parks

Fannie Lou Hamer

W.E.B. Du Bois

James Groppi

Thurgood Marshall

A. Philip Randolph

Ella Baker

Ralph Abernathy

Fred Shuttlesworth
Your daily thought!
"Better to do something imperfectly than to do nothing flawlessly." Robert H. Schuller
Today's Positive News Headlines!
Be the change you want to see in the world.
Is your business in our directory? If not, why not?
Abundant Grace Fellowship Church is a "grace based" fellowship that believes in the finished work of
50 Woodburn Street #25, Keene, NH 03431
High-Quality Roofing With Over 40 Years Experience
49 Granite St. Marlborough, NH 03455