Because everyone needs an excuse to be awesome.
Happy Friday!
Today is International Day of Awesomeness!
#IDOA #InternationalDayOfAwesomeness #DayOfAwesomeness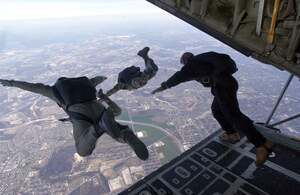 How to Observe International Day of Awesomeness
Celebrate the day by being awesome, performing feats of awesomeness, and by celebrating all things awesome. Get your friends together and think of some awesome things to do. Really get creative. Maybe you could climb a mountain, learn how to juggle, or skydive. Maybe you could spend the day volunteering at a soup kitchen or cleaning up garbage in your neighborhood. Perhaps you could set yourself on a path to learn a new sport, instrument, or language. You could watch the show with ze frank or anything with Chuck Norris in it to get some inspiration. You could also write about someone who you think is awesome and share it with others.
Positive News For You offers you full digital marketing and promotional services.
Your daily thought!
"If you don't like something, change it. If you can't change it, change your attitude. Don't complain." Maya Angelou
Today's Positive News Stories!
A click away!
Be the change you want to see in the world.
Is your business in our directory? If not, why not?
These folks are advertisers and sponsors here at Positive News For You. Please thank them.
Abundant Grace Fellowship Church is a "grace based" fellowship that believes in the finished work of
50 Woodburn Street #25, Keene, NH 03431
High-Quality Roofing With Over 40 Years Experience
49 Granite St. Marlborough, NH 03455
Helping bring positivity to the world; one person, one community at a time.
50 Woodburn Street #25, Keene, NH 03431