Can you move on? Today is Get Over It Day.
Happy Thursday!
Today is Get Over It Day!
#GetOverItDay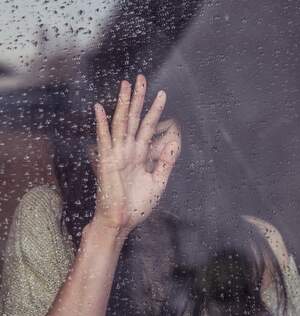 Get Over It Day is a self-reflective day that focuses on getting over something and moving on. It is almost certain that it can be celebrated by everyone in some way. It can be a day to get over an ex-girlfriend or ex-boyfriend, stressful issues at school or work, disappointments, rejections, fears, insecurities, hurt, and anger. No matter what the negative feelings are and what is causing them, it is a day to get over it.
How to Observe Get Over It Day
Celebrate the day by getting over something. What has been troubling you the most? Is it a breakup or a loss of a friend? Is it an overwhelming fear or insecurity? Is it a festering anger? It won't be easy, but today is the day to try as hard as you can to get over it and move on. Think about all the good things in your life and the people that care about you, and have them help pull you through. Be proactive and work to change your own thoughts and actions. Are you not able to think of something you want to get over? Ask your friends if there is anything you complain a lot about, and work to get over that thing.
Positive News For You offers you full digital marketing and promotional services.
Your daily thought!
"For every minute you remain angry, you give up sixty seconds of peace of mind." Ralph Waldo Emerson
Today's Positive News Stories!
A click away!
Be the change you want to see in the world.
Is your business in our directory? If not, why not?
These folks are advertisers and sponsors here at Positive News For You. Please thank them.
Helping bring positivity to the world; one person, one community at a time.
50 Woodburn Street #25, Keene, NH 03431
High-Quality Roofing With Over 40 Years Experience
49 Granite St. Marlborough, NH 03455
Abundant Grace Fellowship Church is a "grace based" fellowship that believes in the finished work of
50 Woodburn Street #25, Keene, NH 03431