Being a good Samaritan changes the world!
Happy Monday!
Today is National Good Samaritan Day! 
#NationalGoodSamaritanDay #GoodSamaritanDay #GoodSamaritanInvolvementDay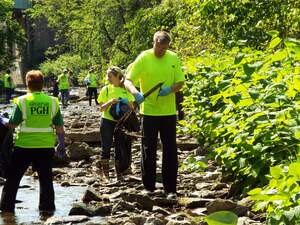 How to Observe National Good Samaritan Day
Celebrate the day by acting as a Good Samaritan. Do something for someone else. Volunteer your time. Help a stranger, elderly person, someone who is hurting mentally, or someone who is in danger like Catherine Genovese was. Help someone you normally wouldn't come into contact with, or who may seem different from you in many ways. Acts of kindness may have a ripple effect that helps to better the whole world.
Positive News For You offers you full digital marketing and promotional services.
Your daily thought!
"When we get too caught up in the busyness of the world, we lose connection with one another—and ourselves." Jack Kornfield
Today's Positive News Stories!
A click away!
Be the change you want to see in the world.
Is your business in our directory? If not, why not?
These folks are advertisers and sponsors here at Positive News For You. Please thank them.
Abundant Grace Fellowship Church is a "grace based" fellowship that believes in the finished work of
50 Woodburn Street #25, Keene, NH 03431
Helping bring positivity to the world; one person, one community at a time.
50 Woodburn Street #25, Keene, NH 03431
High-Quality Roofing With Over 40 Years Experience
49 Granite St. Marlborough, NH 03455