Communication in Business is Key.
Happy Monday!
Today is Better Business Communication Day.
#BetterBusinessCommunicationDay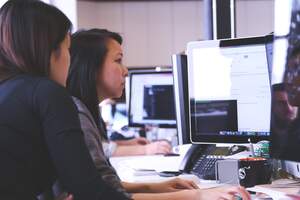 Being that communication is often lacking in the business setting, Better Business Communication Day aims to help companies get on a path to implementing solid communication practices. By encouraging better communication in the workplace, the day helps to make employees feel connected and empowered, which leads to better decision making.
How to Observe Better Business Communication Day
The day is spent working to improve communication on a personal and company-wide level, which can be done by numerous means. One way is to expand vocabulary related to the industry, by reading materials about the industry, using software for business language training, and simply by reading over websites related to the industry. An understanding of digital communication is critical for overall business communication. When communicating digitally, make sure to be formal, avoid slang, and write professionally in straightforward language, as if anyone in the company will be reading what is written.
Another component of better communication that could be focused on is listening. As an individual worker or boss of a company, seek out advice on a personal level. As a boss, start or improve upon a feedback loop in the business. Another important aspect of communication is to make sure meetings are focused. Know the goals of meetings before starting them, and speak with precision, concision, and purpose when participating in them. Continuing to work at other communication skills that need refinement is imperative. Beyond these examples, there are many more ways to improve business communication skills.
Your daily thought!
"The important thing about a problem is not its solution, but the strength we gain in finding the solution." Seneca
Today's Positive News Headlines!
Be the change you want to see in the world.
Is your business in our directory? If not, why not?
The Power of Storytelling
High-Quality Roofing With Over 40 Years Experience
49 Granite St. Marlborough, NH 03455