Good news in the World!
Happy Thursday!
Today is Giving Hearts Day.
#GivingHeartsDay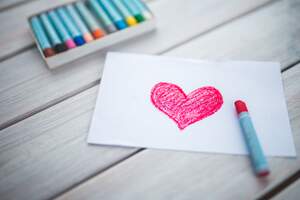 How to Observe Giving Hearts Day
Some ways to take part in the day include:
Go to the official website for information on how to get involved as a business, a school, or as an individual or family.

Make a Donation. This could be in the form of dollars, new and used goods, or your time.

Give a Giving Hearts Day gift card.

Sign up your charity to participate in next year's event.

Check out the FAQs sections for charities, donors, and partners on the official website, or utilize the website's resources page.
Your daily thought!
"You will get all you want in life if you help enough other people get what they want."Zig Ziglar
Today's Positive News Headlines!
>Trends Transforming The Pharmaceutical Industry Outlook In 2023
There has been tremendous growth in the pharmaceutical industry in recent years, and the outlook continues to be positive for 2023. The industry is expected to exceed $1 trillion by the following year. This is partly due to thousands of compounds currently in the latter stages of clinical development, coupled with hundreds of new products with approvals anticipated in 2023 and beyond. This level of pharmaceutical products is not customary and has not occurred for about a decade. Therefore, let's closely examine ten trends transforming the pharmaceutical industry in 2023.
>He Is Saving Me Money And Helping': Boy Sells Fresh Eggs To Local Bakery

"He had posted that Rylen Robbins had some eggs, and egg prices just kept going up every week and I just couldn't do it anymore, so I reached out and said, 'I will take as many as you can give me'," Johnson said.
>Ocean Cleanup Nonprofit Gets $25 Million From Airbnb Co-Founder as they Prepare to Launch Massive Cleanup System

The co-founder of Airbnb.org has just donated $25 million to support the Dutch nonprofit The Ocean Cleanup as they prepare to assemble and deploy the largest plastic capture system ever developed for use in the ocean.
>250 high schoolers at Boys and Girls Clubs of Boston surprised with free laptops


A hundred and forty teens had their Oprah moment last week when they were surprised with laptops as a part of a collaborative effort between AT&T and the Boys and Girls Clubs of Boston, or BGCB, to help high schoolers plan for the future.
Be the change you want to see in the world.
Is your business in our directory? If not, why not?
High-Quality Roofing With Over 40 Years Experience
49 Granite St. Marlborough, NH 03455