Today is No One Eats Alone® Day
Happy Friday!
Today is No One Eats Alone® Day.
#NationalNoOneEatsAloneDay
#NoOneEatsAloneDay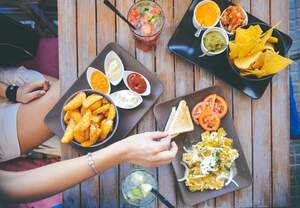 HOW TO OBSERVE NO ONE EATS ALONE DAY
Let no one eat alone
Isn't this already given, do not let anyone eat alone. Grab a partner and eat with them, and ask a new person around to join you too.
Post on Social Media
The goal is to spread the message as far as possible. Post the message on social media and make it trend so that it gains mass attention.
Talk and sit with someone you don't sit with
It is okay to sit with your friend and eat, but the goal is to include someone left alone. So, grab a seat with that person, and see where the flow takes you.
Your daily thought!
"You are your own best friend. Never ever put yourself down." Paulo Coelho
Today's Positive News Headlines!
Be the change you want to see in the world.
Is your business in our directory? If not, why not?
Abundant Grace Fellowship Church is a "grace based" fellowship that believes in the finished work of
50 Woodburn Street #25, Keene, NH 03431
High-Quality Roofing With Over 40 Years Experience
49 Granite St. Marlborough, NH 03455