Make A Friend. Visit a Shut In. Celebrate a Grandma.
Happy Saturday!
Today is Make a Friend Day.
#NationalMakeAFriendDay
#MakeAFriendDay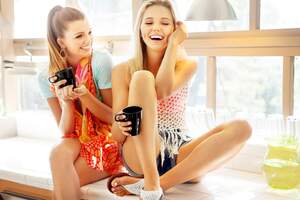 How to Celebrate Make a Friend Day
Spend time with existing friends.
Make efforts to make new friends.
Join a group or organization where you meet new people.
Be a friend to someone in need.
You can always find a new friend, visit a shut-in, celebrate a grandama. All of these are holidays today
Your daily thought!
"The mind is everything. What you think you become."Buddha
Today's Positive News Headlines!
Be the change you want to see in the world.
Is your business in our directory? If not, why not?
Abundant Grace Fellowship Church is a "grace based" fellowship that believes in the finished work of
50 Woodburn Street #25, Keene, NH 03431
Helping bring positivity to the world; one person, one community at a time.
50 Woodburn Street #25, Keene, NH 03431