Change the world!
Happy Sunday!
Today is National Weatherperson's Day.
#NationalWeatherpersonsDay #WeatherpersonsDay #NationalWeathermansDay #WeathermansDay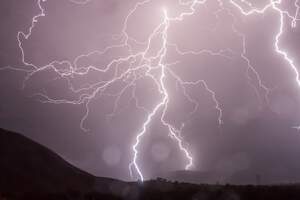 How to Observe National Weatherperson's Day
If you know someone in a weather related field, thank them for their work today. If you know any young people, this may be a good day to encourage them to look at meteorology as a career option. You too can help out and become a weatherperson. Why not think about becoming a NWS Cooperative Observer or a storm spotter? The day could also be spent learning more about weather and meteorology by reading books on the subjects. It also is a good day to visit or plan a visit to a weather related museum such as the National Weather Museum.
Your daily thought!
"Try the impossible to show that it can be done." Terry Fox
Today's Positive News Headlines!
Be the change you want to see in the world.
Is your business in our directory? If not, why not?
Abundant Grace Fellowship Church is a "grace based" fellowship that believes in the finished work of
50 Woodburn Street #25, Keene, NH 03431
High-Quality Roofing With Over 40 Years Experience
49 Granite St. Marlborough, NH 03455
Helping bring positivity to the world; one person, one community at a time.
50 Woodburn Street #25, Keene, NH 03431