Laugh much? Today is your day!
Happy Tuesday!
Today is Belly Laugh Day.
#BellyLaughDay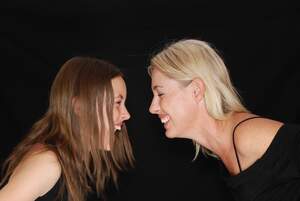 BELLY LAUGH DAY ACTIVITIES
Laugh out loud
Laughter is shown to reduce blood pressure and release serotonin, which makes you feel good. Hence, just start laughing. You can either sit with friends and recall funny incidents, or you can just start laughing for no reason. Soon, everyone in the group will be laughing — it is contagious!
Share it on social media
Let everyone know that it's Belly Laugh Day and motivate them to laugh and smile. You can also share pictures of the activities you did on Belly Laugh Day and share them with friends and family on social media.
Watch or read something funny
What better way to celebrate this day. Watch a funny movie with your family or close friends and get on the laughter train. You can also read a funny book to laugh and relax.
Your daily thought!
"The important thing about a problem is not its solution, but the strength we gain in finding the solution." Seneca
Today's Positive News Headlines!
Be the change you want to see in the world.
Is your business in our directory? If not, why not?
The Power of Storytelling