You made it this far. It's hump day!
Happy Wedneday!
Today is National Opposite Day.
#NationalOppositeDay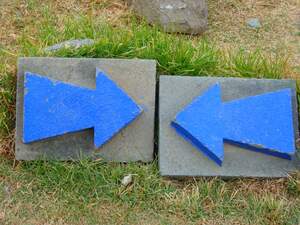 How to Observe National Opposite Day
There are countless ways to celebrate the day. Here are a few ideas:
Get up on the wrong side of the bed.
Have dinner for breakfast and breakfast for dinner.
Eat desserts first instead of last.
Try to put your shoes on the wrong feet.
Dress in a way you don't normally dress.
Do everything with your non-dominant hand.
Say "goodbye" when greeting people, and "hello" when leaving them.
Call everyone by their last name instead of first name.
Mean the opposite in everything you say—e.g. say "left" when you mean "right."
Do something positive you usually don't do—volunteer, shovel your neighbor's driveway, or pay for the next person in line at the coffee shop.
Your daily thought!
"Our greatest glory is not in never failing, but in rising up every time we fail." Ralph Waldo Emerson
Today's Positive News Headlines!
Be the change you want to see in the world.
Is your business in our directory? If not, why not?
High-Quality Roofing With Over 40 Years Experience
49 Granite St. Marlborough, NH 03455