Make new friends today.
Happy Thursday!
Today is New Friends Day.
#NewFriendsDay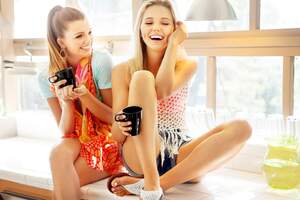 How to Observe New Friends Day
Celebrate the day by getting to know an acquaintance better. Today is the day to turn a colleague or neighbor into a true friend, or to start a friendship with someone you know, but have never really talked to. The day can also be celebrated by making a friendship with someone you have never met before. Go to a new place and strike up a conversation with someone you've never seen before. Go to a local event you've never been to, volunteer somewhere, or go to a meet-up that involves a hobby you enjoy. These are all great ways to meet people that may become new friends.
Your daily thought!
"Be who you are and say what you feel, because those who mind don't matter and those who matter don't mind." Dr. Seuss
Today's Positive News Headlines!
Be the change you want to see in the world.
Is your business in our directory? If not, why not?
High-Quality Roofing With Over 40 Years Experience
49 Granite St. Marlborough, NH 03455
The Power of Storytelling