"Sometimes The Smallest Things Take Up The Most Room In Your Heart."Happy Tuesday!
Today is Winnie the Pooh Day.
#WinnieThePoohDay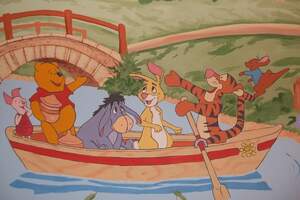 How to Observe Winnie the Pooh Day
Celebrate the day by reading Winnie-the-Pooh or The House at Pooh Corner. You could also read some of Milne's other work. The day could be spent watching feature films and television programs featuring Winnie the Pooh. It is only fitting that you would eat honey while doing these things; that's what Winnie the Pooh would do.
If you are feeling a bit adventurous, plan a trip to the New York Public Library to see the toys that the characters were based on. Or you could plan a trip to Pooh Corner in Hartfield, East Sussex, England, to retrace the characters' footsteps. One place you could stop is the nearby Ashdown Forest, which was immortalized as the Hundred Acre Wood.
Your daily thought!
"To understand and be understood, those are among life's greatest gifts, and every interaction is an opportunity to exchange them." Maria Popova
Today's Positive News Headlines!
Be the change you want to see in the world.
Is your business in our directory? If not, why not?