Put that card in the mail.
Happy Tuesday!
Today is Send a Card to a Friend Day.
#SendACardToAFriendDay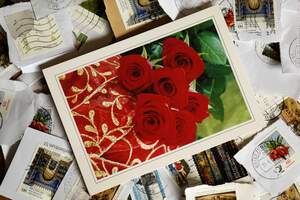 NATIONAL SEND A CARD TO A FRIEND DAY ACTIVITIES
Pick out a fun card for friend
Half of the fun in sending a card is picking out the perfect one for your pal. Do they love pirates? Do they go scuba diving? Are they into silly cards? Take some time out to pick one you know they'll love!
Send that card!

Just do it! take the time out of your day and sit down on your lunch break to write out a card to that friend on the other side of the country. You'll be glad you did.
Have fun with the stamp
Did you know the post office is constantly coming out with fun an exciting new stamps? Vintage circus, Star Trek, famous people, flowers, animals: they have them all. Check with your local post office and find a stamp that matches your card to a T.
Your daily thought!
"Replace fear of the unknown with curiosity."
Today's Positive News Headlines!
Be the change you want to see in the world.
Is your business in our directory? If not, why not?
5.0/ 5

1 Rating
I am not a super wine drinker, but when I do drink wine, this is where I go. Darren and Judy pr...
719 Hwy 12, Westmoreland, NH 03467
Helping bring positivity to the world; one person, one community at a time.
50 Woodburn Street #25, Keene, NH 03431