To listen and understand makes a difference!
Happy Thursday!
Today is World Understanding and Peace Day!
#WorldUnderstandingAndPeaceDay #UnderstandingAndPeaceDay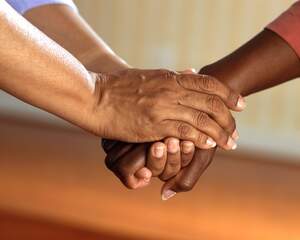 How to Observe World Understanding and Peace Day
One way to celebrate the day is to join a Rotary Club. Individuals must be invited to join, but they can first get connected with a club, and after doing so will likely be asked to join. Those who are already Rotarians could gather with their club members today, to reflect on and promote the organization's goal for peace and understanding around the world. No matter if you are a member or not, you could donate to Rotary International in honor of its anniversary.
Your daily thought!
"Attitude is a little thing that makes a big difference."Winston Churchill
Today's Positive News Headlines!
Be the change you want to see in the world.
Is your business in our directory? If not, why not?
Helping bring positivity to the world; one person, one community at a time.
50 Woodburn Street #25, Keene, NH 03431
High-Quality Roofing With Over 40 Years Experience
49 Granite St. Marlborough, NH 03455