Support those who are striving to finish.
Happy Sunday!
Today is Finisher's Medal Day!
#FinishersMedalDay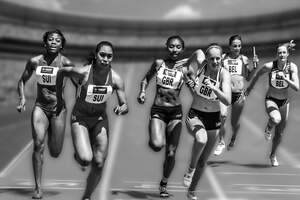 HOW TO OBSERVE FINISHER'S MEDAL DAY
Support all those you know who are striving to cross the finish line. Frequently a finish line means more than a single goal and getting there accomplishes more than just earning that medal. It's a long, challenging road to the finish line.
What does crossing the finish line mean to you? Tell us your Finisher's Medal Day story.
Sign up for a race, be it a marathon or a shorter event.
Host a marathon.
Snap a picture of all your medals and post them on social media.
Explore different kinds of foot races.
Use #FinishersMedalDay to join the conversation.
Your daily thought!
"Whether you think you can or you think you can't, you are right."Henry Ford
Today's Positive News Stories!
A click away!

Be the change you want to see in the world.
Is your business in our directory? If not, why not?
Helping bring positivity to the world; one person, one community at a time.
50 Woodburn Street #25, Keene, NH 03431
High-Quality Roofing With Over 40 Years Experience
49 Granite St. Marlborough, NH 03455