What's in a name?
Happy Monday!
Today is Fun Facts About Names Day!
#FunFactsAboutNamesDay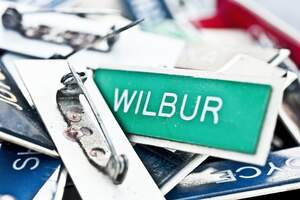 How to Observe Fun Facts About Names Day
Celebrate the day by looking up interesting information and fun facts about names, and share what you find with others. Try to figure out information about your own name—both of your first and last name. What do they mean, how long have they been around, and where did they come from? Ask others about the story of their names. There are many other ways the day could be celebrated:
Your daily thought!
"There are two ways of spreading light: to be the candle or the mirror that reflects it." Edith Wharton
Today's Positive News Stories!
A click away!
Be the change you want to see in the world.
Is your business in our directory? If not, why not?
These folks are advertisers and sponsors here at Positive News For You. Please thank them.
Helping bring positivity to the world; one person, one community at a time.
50 Woodburn Street #25, Keene, NH 03431
High-Quality Roofing With Over 40 Years Experience
49 Granite St. Marlborough, NH 03455
Abundant Grace Fellowship Church is a "grace based" fellowship that believes in the finished work of
50 Woodburn Street #25, Keene, NH 03431