Friday is in sight!
Happy Thursday!
Today is Old Stuff Day!
#OldStuffDay #NationalOldStuffDay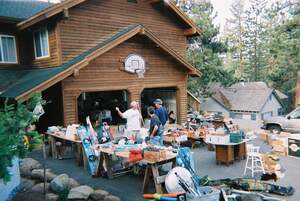 How to Observe Old Stuff Day
Celebrate the day in one of these ways:
Try new hobbies, start a new project, or get involved in something in your community that you haven't done before. Make sure you are doing something that will give you plenty to talk about if someone asks you "What's new?"
Go to a flea market, vintage or antique store, resale shop, or rummage sale, and purchase some old stuff. You could also visit a museum to learn about some old stuff.
Get rid of old stuff. Clean out your house, attic, and garage, and get rid of the things that are no longer needed.
Your daily thought!
"The journey is the reward." Proverb
Today's Positive News Headlines!
Be the change you want to see in the world.
Is your business in our directory? If not, why not?
High-Quality Roofing With Over 40 Years Experience
49 Granite St. Marlborough, NH 03455