Parents need a day off.
Happy Thursday!
Today is National Parents Day Off.

#NationalParentsDayOff
#ParentsDayOff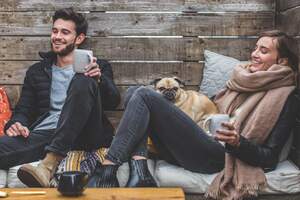 How to Observe National Parents Day Off
If you are a parent, today is for you! While the best way to take part is to take the day off from parenting, that might not be possible. At the very least, do something special for yourself today. Enjoy your favorite meal or drink, take a trip to the gym, watch your favorite TV show or film after the kids go to bed, or start a new book from your favorite author. Make sure to check for press releases and Instagram posts from the folks at Epic for details about this year's prize giveaway.
And you can check out one of local wineries here
in NH The Summit Winery
.
Your daily thought!
"If you want your life to be a magnificent story, then begin by realising that you are the author." —Mark Houlahan
Today's Positive News Stories!
SOME OF OUR LATEST
Be the change you want to see in the world.
Is your business in our directory? If not, why not?
These folks are advertisers and sponsors here at Positive News For You. Please thank them.
High-Quality Roofing With Over 40 Years Experience
49 Granite St. Marlborough, NH 03455
Helping bring positivity to the world; one person, one community at a time.
50 Woodburn Street #25, Keene, NH 03431
Achieve your academic goals with the support of an expert tutor
5.0/ 5

1 Rating
I am not a super wine drinker, but when I do drink wine, this is where I go. Darren and Judy pr...
719 Hwy 12, Westmoreland, NH 03467