Happy Valentines Day!
Happy Tuesday!
Today is Valentines Day.
#ValentinesDay #NationalHeartToHeartDay #HeartToHeartDay #SaintValentinesDay #TheFeastOfSaintValentine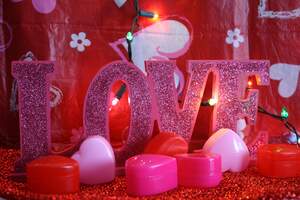 How to Observe Valentine's Day
Celebrate the day by giving valentines to your loved ones. You could buy some from the store, as is the norm, but writing them by hand will give them more meaning. If you have a significant other, make plans to spend the day with them. Do some of your favorite things together, or try something new. If you are single, there are still plenty of ways to celebrate the day. No matter if you are single or not, there are some films and songs perfectly meant for the day that can be enjoyed by everyone.
Your daily thought!
"There is never enough time to do everything, but there is always enough time to do the most important thing." Brian Tracy
Today's Positive News Headlines!
Be the change you want to see in the world.
Is your business in our directory? If not, why not?
Abundant Grace Fellowship Church is a "grace based" fellowship that believes in the finished work of
50 Woodburn Street #25, Keene, NH 03431
Helping bring positivity to the world; one person, one community at a time.
50 Woodburn Street #25, Keene, NH 03431