Want to move ahead?
Happy Saturday!
Today is March Forth Day!
#MarchForth #DoSomethingDay #MarchForthAndDoSomethingDay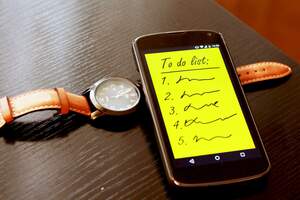 How to Observe March Forth
Some ways you could celebrate include:
Reflect on your past and on where you want to go now. Come up with a list of goals to achieve before the next March Forth.

Try a new activity, like a sport or hobby, or start a project you've been meaning to get to.

Create a collage. Shouse has made collages that show how she wishes to March Forth for the following year, which has included travel photos, inspiring words, pictures of books, and pictures of family. She has said of the collages, "I try to put my vision for my higher self on the page."

Encourage others to celebrate March Forth and to follow their own paths.
Your daily thought!
"One small positive thought can change your whole day."
Today's Positive News Headlines!
Be the change you want to see in the world.
Is your business in our directory? If not, why not?
Helping bring positivity to the world; one person, one community at a time.
50 Woodburn Street #25, Keene, NH 03431
Abundant Grace Fellowship Church is a "grace based" fellowship that believes in the finished work of
50 Woodburn Street #25, Keene, NH 03431
High-Quality Roofing With Over 40 Years Experience
49 Granite St. Marlborough, NH 03455