Neighbors build connections..
Happy Sunday!
Today is National Neighborhood Day.

#NationalNeighborhoodDay
#NeighborhoodDay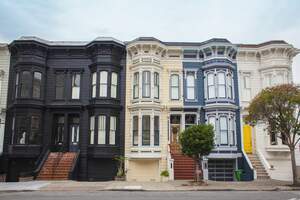 NATIONAL NEIGHBOR DAY ACTIVITIES
Host an event
National Neighbor Day is an excellent opportunity to throw a neighborhood block party. Put a committee of neighbors together and get set for the biggest little bash ever.
Invite them over
Spend some quality face time with the people (geographically) closest to you. You might spend years looking out for each other.
Get involved
Join your local neighborhood or condo association and donate your time to make the neighborhood a little better. You'll probably make some lifelong friends.
And you can check out one of local wineries here
in NH The Summit Winery
.
Your daily thought!
"There is only one person who could ever make you happy, and that person is you." —David Burns
Today's Positive News Stories!
SOME OF OUR LATEST
Be the change you want to see in the world.
Is your business in our directory? If not, why not?
These folks are advertisers and sponsors here at Positive News For You. Please thank them.
Helping bring positivity to the world; one person, one community at a time.
50 Woodburn Street #25, Keene, NH 03431
5.0/ 5

1 Rating
I am not a super wine drinker, but when I do drink wine, this is where I go. Darren and Judy pr...
719 Hwy 12, Westmoreland, NH 03467
High-Quality Roofing With Over 40 Years Experience
49 Granite St. Marlborough, NH 03455
Achieve your academic goals with the support of an expert tutor